The use of electron diffraction patterns for crystal structure determination has a long tradition. A short history of the developments is provided in "Traditional electron diffraction (ED)".
Traditionally electron diffraction uses oriented diffraction patterns 
---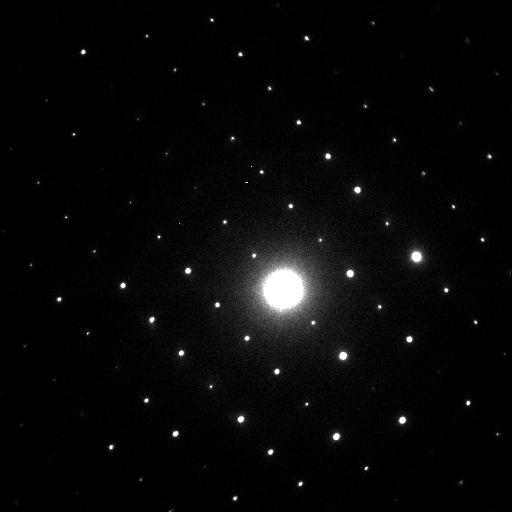 In contrast to traditional methods Electron Diffraction Tomography (EDT), which was originally developed as automated electron diffraction tomography (ADT) in our group, uses non-oriented diffraction patterns bearing less dynamical scattering effects. Here the developed strategies for data acquisition, processing and the reconstruction a series of two-dimensinal electron diffraction patterns into a three-dimensional diffraction space as well as data extraction, validation and the final structure solution route are described.
The basis of automated electron diffraction tomography (ADT) is to acquire a series of diffraction patterns and use them for the reconstruction of the three dimensional intensity space
A high-strength silicide phase in a stainless steel alloy designed for wear-resistant applicationsNature Communications 9:1374 (2018)
After ADT was born in 2007 many different approaches for a fine sampling of intensity space have been developed. They are collected and described under the general description "Electron diffraction tomography (EDT)"
List all the methods
publication list here?